2017 - STEAMWORKS

​Kenowa Hills Titanium Dragons entered our second year very strong. At the first competition of the year the West Michigan Event we were ranked 29 out of 41 and we were picked by the 3rd alliance captain. At the East Kentwood Event we ranked 26 out of 39 and picked by the 8th alliance captain. At the final event of the season the West Michigan Robotics Invitational we were ranked 9 out of 38 and picked by the 5th alliance captain.
2016 - STRONGHOLD
Kenowa Hills Titanium Dragons entered their rookie year brave and bold with their robot, Judy. 21st of ~40 in both their West Michigan and East Kentwood season events, 6065 did surprisingly well for a first year team.
Off-season at WMRI on Oct 29, 6065 ended quals in 11th and were the captains of the 8th alliance. Working with East Grand Rapids, 5980, and Trisonics, 4003, Alliance 8 very nearly made it into the semi-finals.
Powered by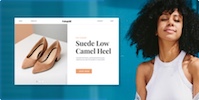 Create your own unique website with customizable templates.